Scroll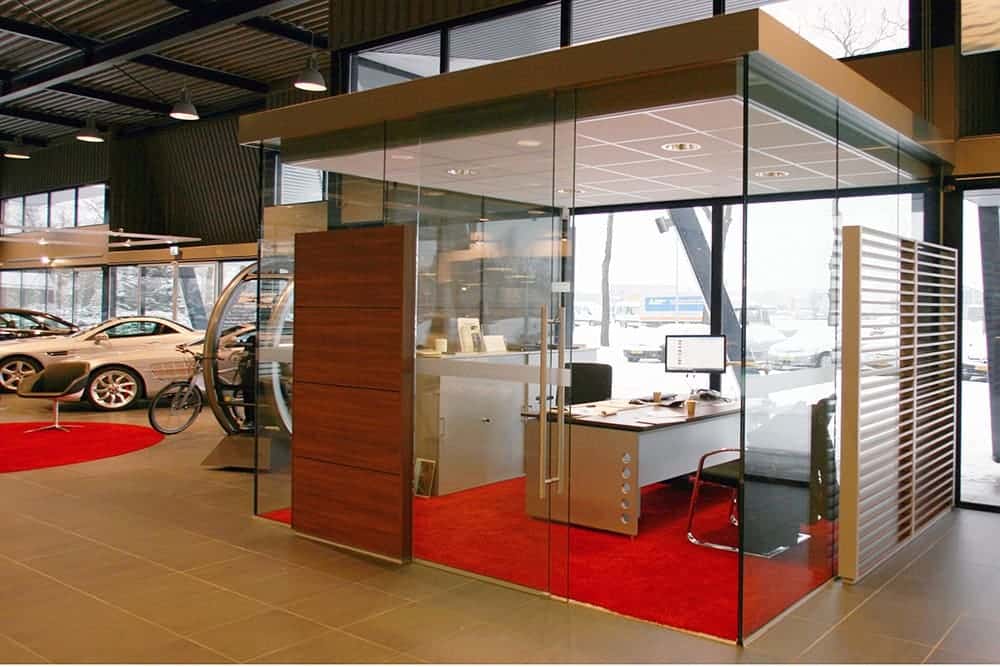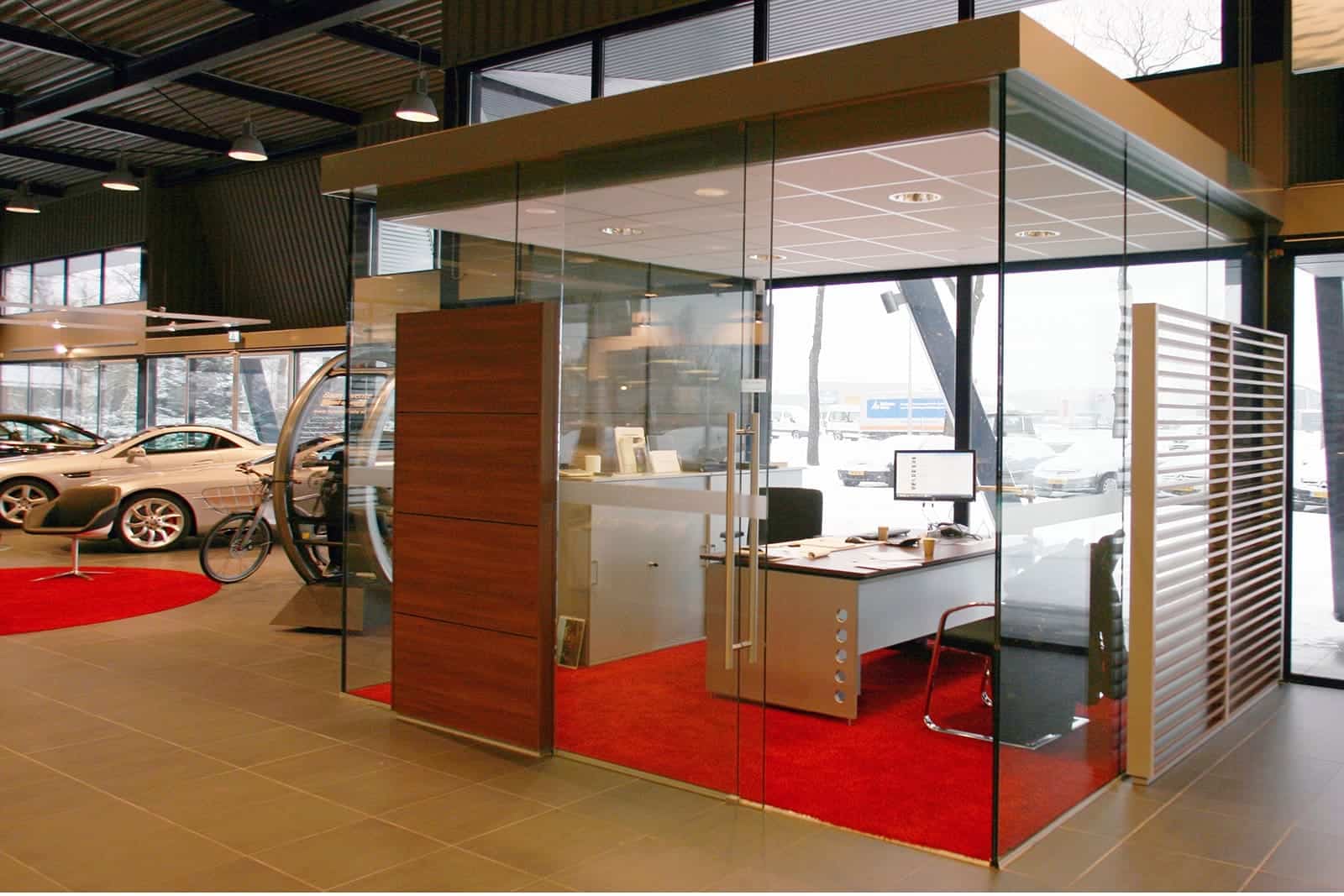 Baan Twente B.V.
The family business Baan Twente expanded and remodelled its Mercedes-Benz showroom, workshop and warehouse in 2012.
In doing so it sought cooperation with Van Keulen Interieurbouw for a major part of the interior. The organisations have worked together with pleasure and success for years and know each other well. This made it possible to meet the special needs of Baan Twente adequately.
Sales offices in the showroom are not only a feast for the eye. They give our employees the comfort and privacy to conduct their sales talks in an appropriate, premium, manner. All the glass is in line with Baan Twente's transparent way of doing business. The waiting area in the showroom with pantry and reading table ensures the customer is happy while waiting for his or her car to be serviced. Van Keulen has also fitted out the waiting area of the warehouse and the company vehicle workshop professionally and comfortably. The issue desks in the warehouse are particularly practical and safe due to the shutters and the possibility to set the parts ready for the mechanics. As a result work can be performed very efficiently.
We can move forward again for years to exceed our customers' expectations with regard to sustainable mobility.
"We are very satisfied about the cooperation and extremely happy with the result."
Gerd van der Kolk, Baan Twente B.V.
Do you also have a challenging project? Then feel free to contact us.
"*" indicates required fields